So you're looking for the best hunting binoculars to add to your arsenal of hunting gear. You've come to the right place. By the end of this complete guide for buying your next set of hunting binoculars, you'll be matched up with your perfect set!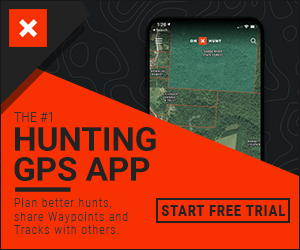 I'm sure you've been there before… on the mountain… a buddy points out a gnarly looking buck over on the other ridge and starts counting the tines… 8, 9, 10… holy crap that is a monster buck!
You're scrambling to find this magnificent creature through your old set of bino's but all you can see are blurry globs of brown and tan shades across the canyon…
Defeated, angry, and annoyed. You start to wonder how many opportunities you've missed out on because you have a crappy binocular setup.
We've all been there at some point in our hunting careers. Having reliable hunting optics can make a world of a difference – you know this. That's why you're here.
If you don't have much time and want to cut straight to the chase, below you'll find our best hunting binocular award winners. Each of these top binoculars are awesome for different reasons that might appeal more to you.
If you're ready to dig into the details of what it takes be an awesome binocular set, keep scrolling!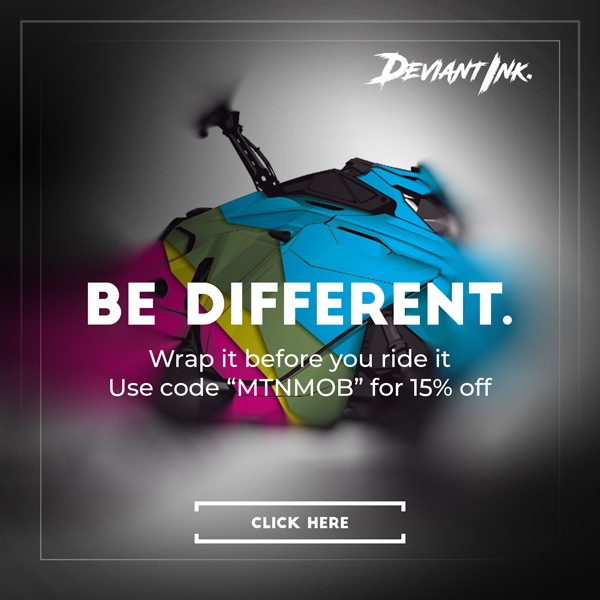 Best Hunting Binocular Awards
Factors To Consider BEFORE Buying The Best Binoculars For Hunting
Size & Weight
Regardless of how awesome you think the binoculars look or perform, a full-size frame can weight over 2lbs. This is not ideal if you are traversing around the backcountry and watching your pack weight. Now, if you are the world's greatest road hunter then weight doesn't matter as much to you and getting the biggest baddest frame might work.
Waterproof // Fog Proof
A Waterproof and Fog Proof binocular is an essential tool for avid hunters due to its numerous advantages in the field. Hunting often takes place in challenging weather conditions and diverse terrains, where moisture, rain, and fog can quickly compromise the functionality of regular binoculars. Here's why a Waterproof and Fog Proof binocular is so important for hunters:
Weather Resistance: Weather can be unpredictable, and hunters might find themselves in rain or wet environments. A Waterproof binocular ensures that water does not enter the device, preventing internal damage and maintaining optical clarity during adverse weather conditions. It allows hunters to continue using their binoculars without interruption, regardless of rain or splashing water.
Fog Proofing: When moving from cold to warm temperatures or vice versa, ordinary binoculars can develop internal fogging, which severely hampers visibility. Fog Proof binoculars are filled with dry nitrogen or argon gas and sealed to prevent internal condensation, ensuring clear views in various temperature changes. This feature is particularly crucial during early mornings when temperatures are lower and dew is present, or in humid environments.
Magnification
Binocular magnification is a crucial factor for hunters to consider when researching and purchasing a set of binoculars. Magnification determines how much closer distant objects appear when viewed through the binoculars, and it plays a significant role in the hunting experience.
What do the binocular numbers mean?
Binoculars usually have two numbers on them, like 8×25, 10×42, or 12×50. The first number is all about magnification, how much closer things look. The second number, after the "x," is just the diameter of the binoculars in millimeters – which tells you how much light the lens allow in thus giving you a more clear and crisp image.
Watch this video below for more information on what the numbers mean on a binocular:
Top Hunting Binocular Brands To Follow
Best Hunting Binoculars
Binoculars can either make or break your hunt. A reliable one will enable you to keep track of your prey while being stealthy. However, with an overwhelming number of product options in the market, finding the best hunting binoculars might be challenging.
But, there's no need to fret. We have researched and compiled 6 of the best hunting binoculars to make the choosing process easier for you. Also, take a look at our key features to look for and tips for getting the most of your hunting binoculars section for added valuable information.
Best Hunting Binocular Brands
Here are the top-rated binocular brands in the market today:
---
Top 8 Best Hunting Binoculars + Reviews
The Vortex Optics Viper HD has plenty of amazing features, which is why it's in this best hunting binocular list. Its most noteworthy feature is its 42mm objective lens with 10 times magnification. This enables you to see in high-definition image quality from far away.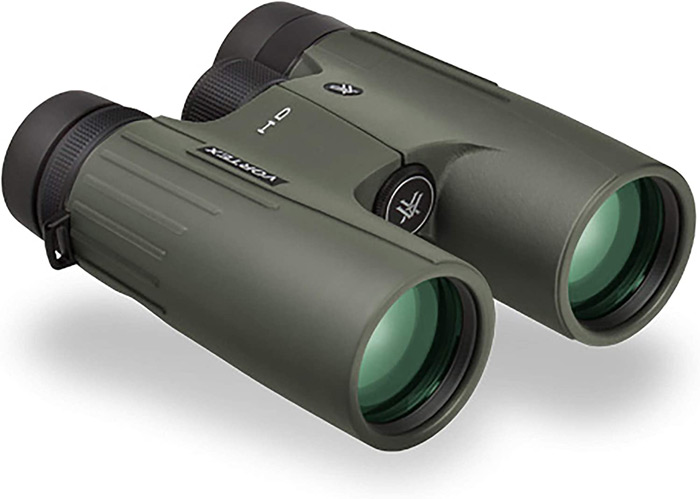 In terms of size and weight, this binocular is pretty handy. This means that it will not be a hassle to bring on long treks or rough terrains. It also has an O ring that seals out moisture and debris from the binocular, so you don't have to worry about fog or waterproofness.
This binocular is not the most affordable option there is. However, with its notable features mentioned above, you would understand why it has a hefty price. Also, if you prefer a binocular with a larger field of view, this might not be for you.
Key Features:
10 times magnification
42 mm objective Lens
24.6 oz weight
Rainguard Eyepiece cover
Comfortable neck strap
Deluxe padded carry case
Pros:
Excellent image quality
Waterproof
Lightweight
Durable
Cons:
Small field of view
Expensive price tag
---
Here's another option from Vortex. The difference with this one is that it is slightly more affordable than the previously mentioned one, but it still has noteworthy features despite being cheaper.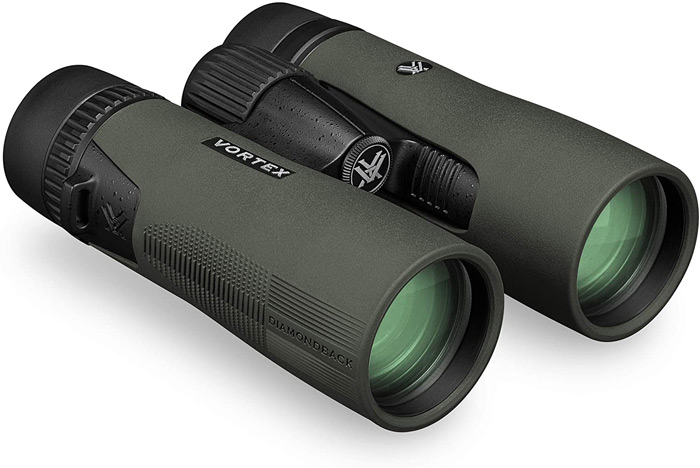 It is a full-size binocular with a 42 mm objective lens that has 8 times magnification capacity. On top of that, the lens is multi-coated to ensure that you get crisp and clear image quality.
The size and weight of these binoculars are perfect for lightweight trekking while hunting. It also has rubber armor that not only protects your binoculars but also provides you with a comfortable grip even in wet situations.
Like the Viper HD model, this one also has an O-ring seal and an argon purging to ensure it's waterproof and fog-prof. By the end of the day, the only sacrifice that you will make with this model is in its magnification, but the difference is not that big at all.
Key Features:
42 mm objective lens
8 times magnification
Multi-coated lens
Armortek coating
Adjustable eyecups
Pros:
Excellent image quality
Affordable price
Lightweight
Waterproof and fog-proof
Easy to hold
Cons:
---
When it comes to design and style, these mid-range price binoculars might be the most aesthetically pleasing to look at on this list because of its dual-hinge, open-bridge design. But, it's not considered one of the best only for its looks.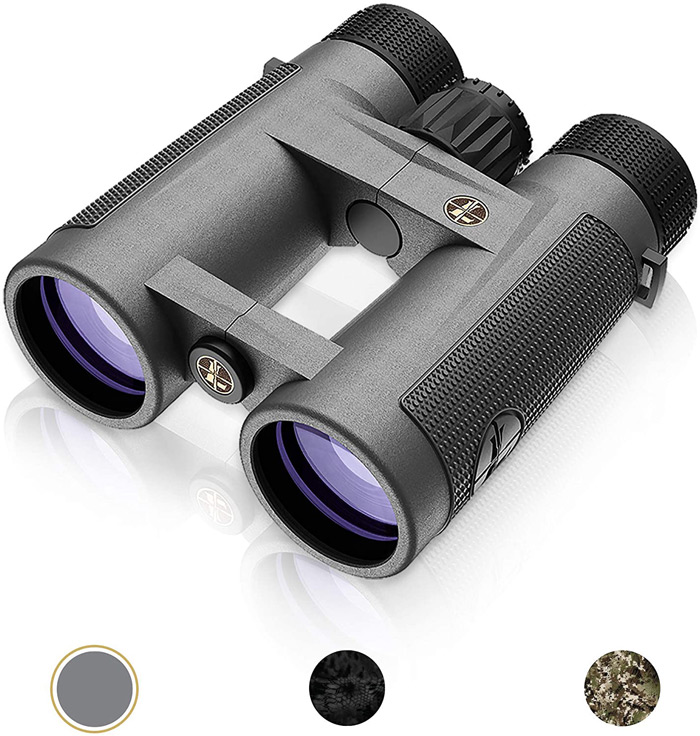 This binocular has an excellent quality image because of its 42 mm calcium fluoride lens with 10-time magnification capacity. It also has Bak-4 prisms so that you will have no edge distortion issues.
Another notable feature of this one is its field-replaceable adjustable eyecap. This will improve the comfort of your field of view and allow you to monitor your prey for an extended period.
This binocular is also 100% waterproof, thanks to Leupold's waterproofing technology. At the same time, you don't have to worry about the lens fogging when the weather conditions change.
Key Features:
Calcium Fluoride lens
Waterproof
Twilight Max HD Light
Made of aluminum material
Pros:
Nice Design
Reasonably priced
Ergonomic
Lightweight
Comfortable
Cons:
Eye caps are not that comfortable
---
Here's a sleek looking binoculars from Vortex that you might want to consider. It has a powerful 56 mm objective lens with up to 18 times magnification. This will provide you with unparalleled image quality, field of view, edge-to-edge sharpness.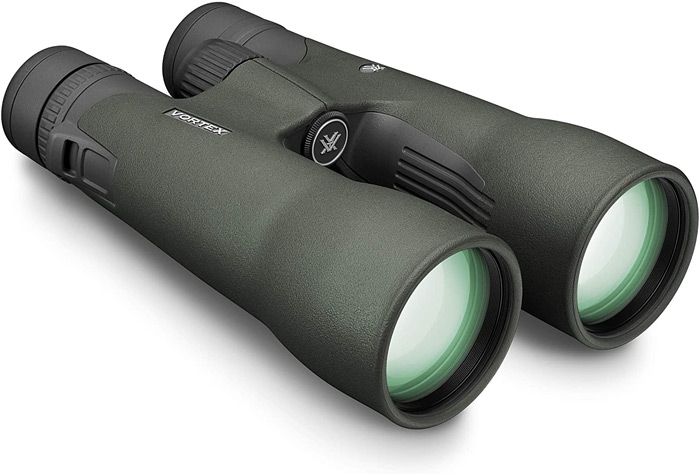 Don't be fooled by its sleek design because these binoculars will do well in rugged hunting adventures. It's o-ring, and purging seals make it 100% waterproof so that you can use it in all weather conditions. It is also scratch-resistant because the body is protected with its Amortrek technology.
There's more; this binocular is also equipped with a magensim chassis. This makes the binocular lighter without sacrificing its strength and durability. Since it also has a hinge-design, it is made lighter compared to other binoculars in the market.
The price tag on this binocular is at the higher end of the spectrum. However, with all its premium features like its lens and overall design, it is easy to say that this one is a premium choice.
Key Features:
Magnesium chassis
O-ring and argon purging seals
18 times magnification
56 mm objective lens
Pros:
Excellent field of view and image quality
Sleek design
Durable
Lightweight
Comfortable against the face
Cons:
---
This is an excellent binocular for intermediate distance viewing. It is packed with essential binocular features.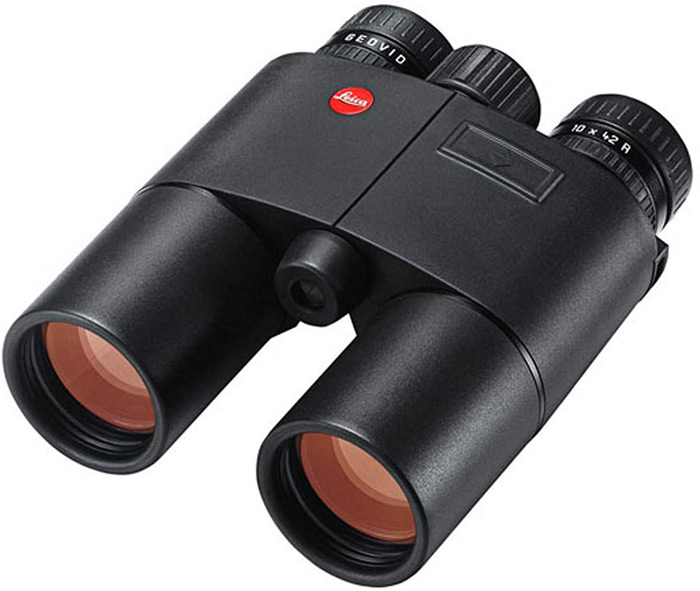 It will enable you to view up to 1200 yards with excellent image quality free from distortion thanks to its 42 mm lens with up to 10 times magnification. It is also very easy to use. You can automatically view the line of sight without prior configuration or programming.
This binocular is 100% waterproof. It is also filled with nitrogen to prevent fogging so that your view is not affected regardless of the weather condition.
However, the downside of this binocular is that it is somewhat bulky and heavy.
Key Features:
42 mm lens
10 times magnification
Made of aluminum material
Porro Prism
Pros:
Waterproof and fog-proof
Excellent image quality
Easy to use
No settings set up needed
Cons:
---
Last but not least is the Bushnell H20 Binoculars. This might not be the most compact binocular out there, but it is constructed to withstand harsh conditions.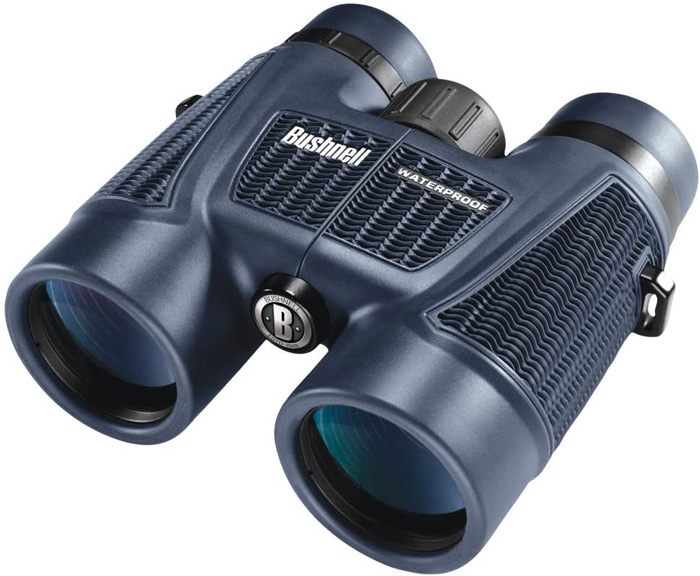 This binocular is also 100% waterproof and fog proof, so you can bring it with you anywhere regardless of the weather condition. Aside from that, this has a non-slip rubber armor that protects the entire exterior and enables you to grip the binoculars comfortably.
Let's not forget its image quality. This binocular has a 42 mm objective lens that has 8-time magnification capacity. It also has a 17 mm eye relief and 12-foot close focus distance to ensure high image quality with a clear and crisp edge.
If you are looking for budget-friendly binoculars for hunting, you will be glad about the price tag on this one.
Key Features:
42 mm objective lens
8 times magnification
Bak-4 prism
Multi-coated lens
Rubber armor
Pros:
Very affordable
Easy to use
Excellent image picture quality
Lightweight
Cons:
It is quite bulky despite being lightweight
Key Features to Look For in Hunting Binoculars
You may be asking, how exactly can you pick the right binoculars for hunting? Well, the perfect answer is to know the key features to look out for. Here are some of them:
One of the most important features to look out for when choosing a hunting binocular is magnification. This magnification refers to the value of how large an object appears when you view it through a binocular's lens.
So, suppose the binoculars your binoculars are capable of magnifying 10 times. In that case, this means that if you are looking at an object which is over 100 meters away, the size of it will appear similar to what you would see using your naked eye.
When choosing hunting binoculars, the rule of the thumb is that the higher magnification is, the better. This is because you will be able to see your prey clearly despite the far distance.
Another important feature to consider is the size and weight of the binoculars. Remember, you will be using them for hunting, and as much as possible, you need your binoculars to be compact and lightweight. If it is not, it will add unnecessary weight to your gear, and it might be one of the factors that affect your trekking speed or agility.
Furthermore, opting for compact binoculars will also help you get a more comfortable view of your target for an extended period despite not having a tripod. With lightweight binoculars, your hands will not feel easily tired or sore.
A pair of binoculars with decent optics will usually be in a price range between $100 to $500. Although some choices are under $100, it is safe to assume that they might have some significant drawbacks.
Higher-end binoculars from well-established brands typically range from $1500 and above. The premium features on the binoculars, such as HD lens and overall quality of construction, will generally increase its price.
The weather on hunting grounds can often be unpredictable. However, that should not affect the quality of the image on your binocular, which is why you need to ensure that you are buying a waterproof one. This will enable you to get the most out of your binoculars regardless of the ever-changing weather condition.
The image quality of your binocular is dependent on the size of its lens. Bigger lenses can collect more light making your image quality clearer and bright. As a rule of the thumb, go for binoculars with bigger lenses.
Buying hunting binoculars with high magnification is good. However, you should know that the more you magnify an object, the field of view will become narrower as well.
Tips for Getting the Most Out of Your Binoculars
If you are not familiar with how a binocular works, the information below will surely be helpful for you. Here are some useful tips that will enable you to get the most out of your binoculars:
Tip #1: For Clearer Image, Use the Lowest Magnification and Support
The magnification capacity of a binocular magnifies the image that you want to see. However, it also makes the user's hands shaky, and when this happens, it affects the overall image quality.
To prevent unclear images, you can lower the magnification setting on your binoculars. You can also opt to find support to stabilize your hands. You can either do this by using a tripod, or you can lean against something sturdy.
Tip #2: Adjust the Center Hinge and Eyecups
The thing in the middle that connects the two sides of a binocular is called a center hinge. It is best that you adjust this until you can see a round image for more comfortable viewing.
Adjust the eyecups on your binoculars as well. Its main purpose is to position the user's eyes at a correct distance from the ocular lens. This will help you view the image without black shading distorting its quality. Adjust it by increasing or decreasing the depth of the cup until you notice that the edges of the image are crisp.
Tip #3: Do Proper Maintenance on Your Binoculars
To get the best out of your binoculars, you must maintain them properly. If you are planning to clean it, do not use your shirt or any ordinary fabric. The lens on your binoculars are like eyeglasses, and the fibers on t-shirts can easily scratch them. If the lenses get scratched, it can significantly affect the image quality of your binoculars.
Instead of ordinary cloth, use lens tissue or lens cloth. These are much gentler, so it will not leave any scratches on the lens. These are also considerably affordable.
Final Words
There you have it! Those are the 6 best binoculars for hunting and some of the essential information you need to know about the product.
Have you chosen a binocular to buy? If you did, then congratulations! But, if you haven't, take your time and remember to pick one that best fits your needs, preference, and budget.